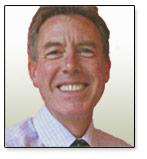 Bernard was employed by a major international pest company for 18 years before starting Northumbria Pest Control in 2002.
Bernard's aim was to create a personal pest control service where the emphasis was on the client's needs and satisfaction as opposed to target driven sales.
The success of Northumbria Pest Control is founded on the personal commitment to client service requirements, delivering a competitive, reliable, service to a diverse customer base ensuring high quality professionalism with a rapid response time.
Northumbria Pest Control is based in the beautiful Tyne Valley and service all areas of Northumberland, County Durham, Cumbria and Tyne & Wear.
Recommended Pest Control Links View a selection of Links that we recommend.

We will respond to your pest control emergencies 24 hours a day.

We will provide solutions which meet your needs, giving appropriate and accurate advice, helping you to meet your Health & Safety obligations whilst protecting the environment with appropriate solutions.

We will use our expertise to get things right for you first time - Working as a knowledgable and effective team with extensive technical support at every stage.